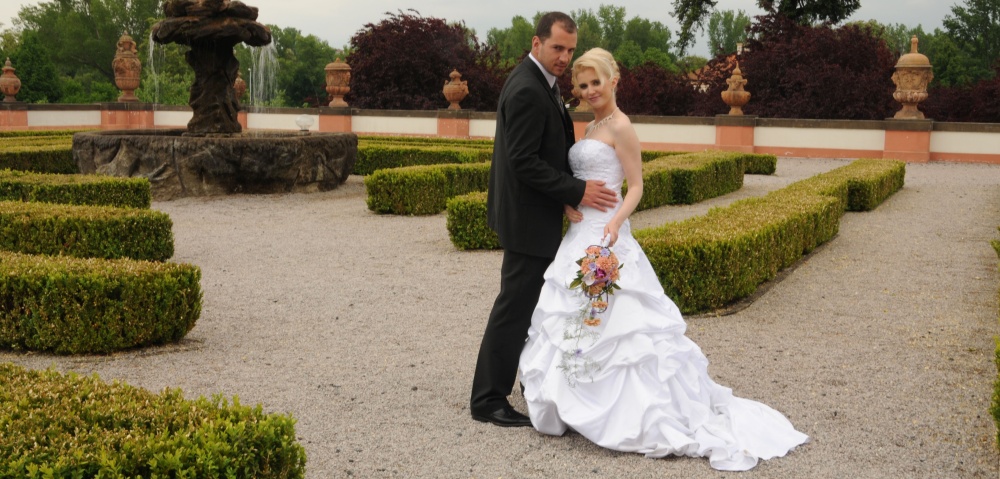 Wedding Ceremonies
"A wedding day is one of the most important
and beautiful days in a person's life." Mark Swen
Wedding ceremonies are held on Fridays from 10.30 am to 12 noon. The hall and the gardens are closed for visitors for the duration of the wedding ceremony and you will not be disturbed by anyone for the duration of your ceremony and photographic sessions.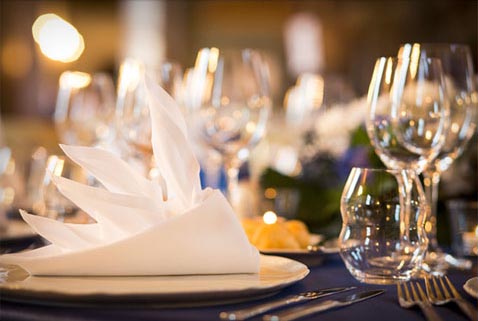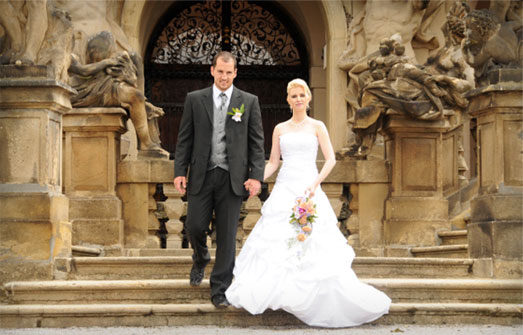 To organise your wedding ceremony at the Troja Château,
please make plans for the following:

First of all please make arrangements at the wedding registrar
for example Prague 7 registry,
contact: Marcela Henke, Bc., DiS.,
mobile: +420 776 358 885

then book the time
contact person: Eva Smolíková
svatby@ghmp.cz, tel.: +420 725 123 760

As your wedding day approaches, a meeting will be organised
in the château, during which the organisation of your big day
will be discussed and planned in detail.