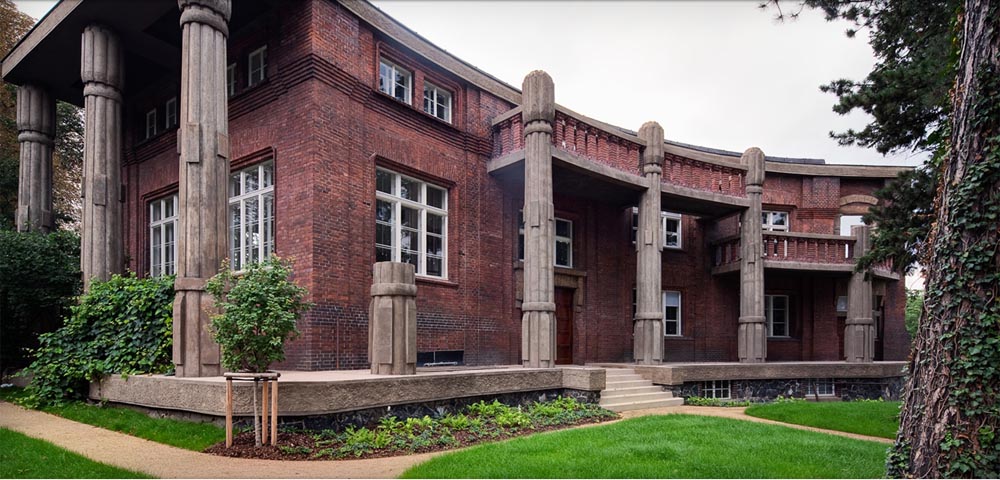 Features
František Bílek built his studio villa in the Prague Castle District
(Hradčany) in 1910–1911 based on his own design, and its
architecture is deeply rooted in his artistic philosophy and ideas.
Bílek envisioned his Prague villa as an expression of "life as a field
overflowing with ripe corn" and its untraditional ground plan was
derived from the image of a scythe harvesting grain. The shape
of the villa's columns reminiscent of old Egyptian temple architecture is likewise remarkable. The exposed exterior brickwork and rough cut stone bring the villa's architecture closer to nature and to traditional craftsmanship.

This two-storey Art Nouveau villa also includes an adjacent landscaped garden.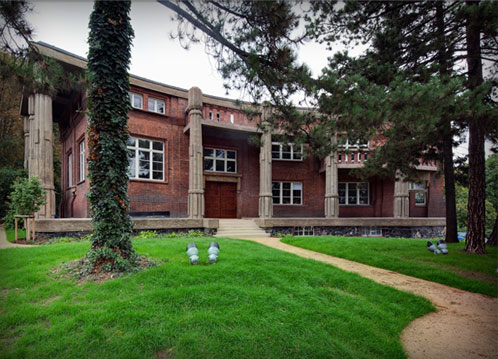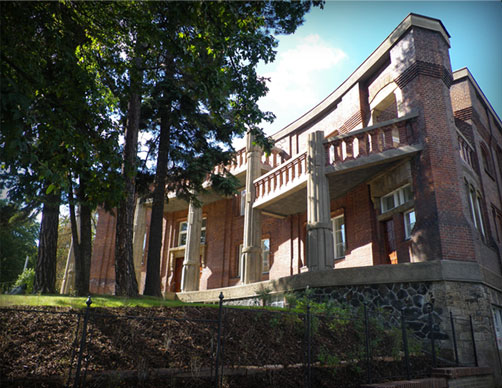 "Architecture is essentially Human, it is the human spirit
manifesting itself." Frank Lloyd Wright